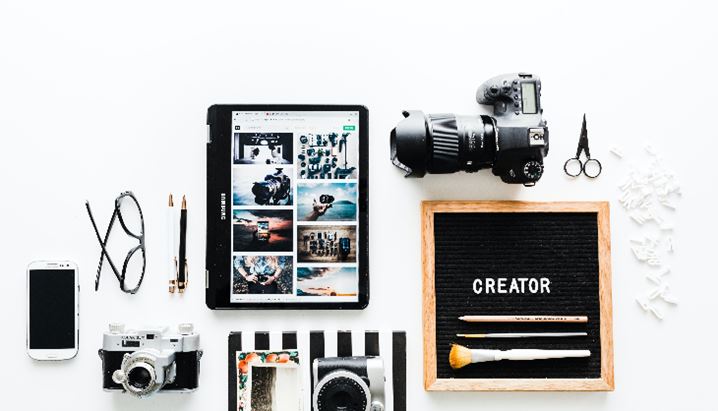 Si terrà tra pochi giorni "Influencer Marketing 2021", il convegno organizzato da UPA in programma martedì 14 settembre dalle 10 alle 16.30, sia online che in presenza fisica (su invito) al Teatro Parenti di Milano.
L'evento sarà interamente dedicato all'influencer marketing, con l'obiettivo di analizzare il tema da più punti di vista, fornendone una panoramica attuale e prospettica, incentrata soprattutto sulle priorità dei marketer. Si alterneranno speech verticali di approfondimento e tavole rotonde, con un approccio pragmatico che intende fornire ai partecipanti consigli e risposte utili.
Oltre ad alcuni tra i più importanti operatori del settore, tra cui gli sponsor del convegno FLU, Mondadori Media, Sensemakers, The Story Lab (dentsu), TikTok, saranno presenti le aziende che condivideranno con i partecipanti la loro esperienza con questa leva di marketing: a salire sul palco saranno manager di Alfasigma, Beiersdorf, Danone, L'Oréal, Reckitt Benckiser.
Sarà dedicato uno spazio rilevante anche agli aspetti legali, grazie alla presenza dello IAP e di professionisti specializzati, scelti per l'approccio attento alle esigenze di business, oltre che normative.
Non mancherà la voce diretta degli influencer, rappresentati dai creator Martina Socrate e Gli Autogol.
Le iscrizioni online sono aperte a questo link.
Di seguito l'agenda completa dell'evento:
H 9.30
Registrazione e welcome coffee
H 10 – 11.45
Scenario, opportunità e sfide
Lorenzo Sassoli de Bianchi, Presidente @ UPA
L'agenda degli advertiser
Alberto Vivaldelli, Responsabile Digital @ UPA
Scenari e tendenze tra pure player ed editori "tradizionali"
Antonio Pepe, Partner & COO @ Sensemakers
Giorgia Capponi, Agency Partnership Lead @ TikTok
Martina Socrate, TikTok creator
Il quadro legale dell'IM in pillole
Paolina Testa, Avvocato @ FTCC – Studio Legale Associato
Tavola rotonda di discussione
Vincenzo Guggino, Segretario Generale @ IAP
Giancarlo Sampietro, CEO @ FLU
Andrea Santagata, Direttore Generale @ Mondadori Media
H 11.45 – 12
Coffee break
H 12 – 13.30
Strategia & Inspiration
Engineered creativity: l'integrazione strategica fra dato e creatività
Alberto Bommartini, Client Director & Head of Influencer Marketing @ The Story Lab
Ilaria Balena, Marketing Manager Souther Europe @ Beiersdorf
Che tubo facciamo? La campagna integrata di Pringles per l'estate 2020
Rosario Magro, Co-Owner @ FLU
I brand editoriali: gli influencer che mettono le persone al centro
Andrea Santagata, Direttore generale @ Mondadori Media
Alfredo Coco, Director @ Brand On Solutions Mediamond
Aspetti contrattuali e gestione internazionale degli influencer
Mauro Festa, Avvocato, Founder & Managing Partner @ LegalFor
Tavola rotonda di discussione
Domenico Pappalettera, Legal & Corporate Affairs Director Southern Europe @ Beiersdorf – Presidente Commissione Giuridica @ UPA
Giulia Laura Peracchio, Senior Influencer Marketing Manager @ The Story Lab
Nicolò Scala, Marketing Manager – Durex, Veet & Scholl – @ RB
H 13.30 – 14.30
Lunch break
H 14.30 – 16.00
Processi & misurazione
Largo consumo e misurazione dell'efficacia di una campagna influencer: l'esperienza dei brand di Danone
Elisabetta Corazza, Head of Digital Marketing @ Danone S.p.A.
Ripartiamo in bellezza: azione per favorire la Rinascita del Retail
Flora Coluccia, Head of Communication and Influencer Marketing for Luxury Brands @ Lancôme Italia
Daniela Di Iorio, PR & Digital Communication Prodotti Professionali @ L'Oréal Italia
Come ottimizzare i costi degli influencer
Silvia Lanzarini, Brand Manager @ Alfasigma
Stefano Arbitrio, General Manager @ VA Consulting
Alessandro Arbitrio, CEO @ VA Consulting
Influencer marketing e brand reputation: come prevenire i profili di rischio e intervenire in modo efficace in caso di problematiche
Ilaria Gargiulo, Avvocato, Head of IP&Advertising team @ Studio Legale DGRS
Tavola rotonda di discussione
Cinzia Gaeta, former Vice President and General Counsel Southern Europe @ Procter & Gamble
Antonio Pepe, Partner & COO @ Sensemakers
Francesco Sommariva, Head of Growth Italy @ TikTok
H 16.00 – 16.30
Conclusioni
Raffaele Pastore, Direttore generale @UPA
H 16.15 – 16.30
Palla ai creators!
Gli Autogol, Non solo creators