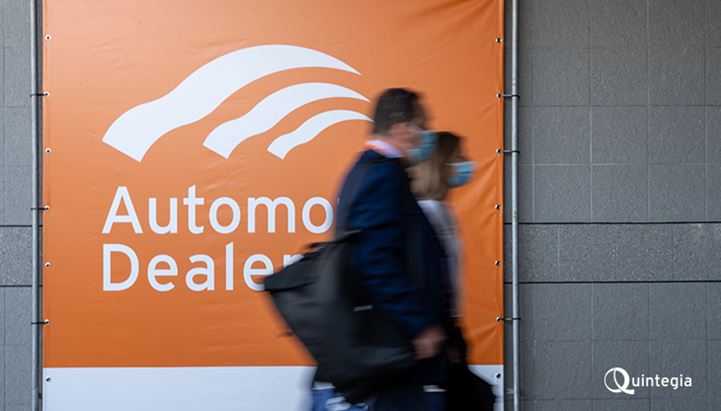 Tra gli eventi di punta per gli operatori del settore della distribuzione automobilistica, Automotive Dealer Day rappresenta un appuntamento importante per concessionari, case costruttrici e aziende della filiera.
Tra i relatori figura Massimo Fattoretto, Ceo e fondatore di Fattoretto Agency, che parteciperà all'intervento "I 4 canvas del Digital Marketing", in programma il 16 settembre alle 14,30 a Verona presso il Centro Congressi Veronafiere.
Insieme a Fattoretto, prenderanno parte all'approfondimento Veronica Gentili (Facebook Marketing Expert), Giorgio Soffiato (Head of Digital Strategy, Quintegia Academy) e Alessandro Facco (Head of Performance, Quintegia Academy).
"I 4 canvas del Digital Marketing" sarà la cornice in cui verranno trattate quattro tematiche fondamentali per ogni digital e marketing manager:
quale strategia costruire per comunicare il proprio brand e veicolare al meglio i contenuti;
come massimizzare la Seo attraverso semplici ma efficaci mosse;
quali sono le ultime novità in tema di social e digital advertising;
quali strumenti utilizzare per ottimizzare le proprie performance online.
Presso la piattaforma digitale della kermesse si possono trovare gli stand virtuali delle aziende sponsor, nonché entrare in contatto con i referenti, così come prendere parte ai meeting delle aziende in diretta streaming. Solo partecipando fisicamente all'evento sarà possibile seguire le sessioni del Programma Contenuti e fare networking in Area Business.
Le aree tematiche e le realtà presenti all'Automotive Dealer Day 2021
Il Programma Contenuti di Automotive Dealer Day, all'interno del quale si colloca l'intervento di Massimo Fattoretto, è stato organizzato per affrontare tematiche cruciali per chi vuole cogliere le nuove opportunità che si stanno delineando sul mercato: da come cambiano i rapporti di forza nel mercato tra nuovi brand e alleanze all'evoluzione della relazione case-reti, da come gestire il marketing alle tecnologie che hanno un impatto rilevante sulla distribuzione.
Tra le realtà di primo piano che hanno deciso di partecipare all'Automotive Dealer Day 2021 troviamo Audi Italia, BMW Group Italia, Ford Italia, Gruppo Koelliker, Kia Italia, Mercedes-Benz Italia, Renault Italia, Volvo Car Italia, solo per citarne alcune. Nell'ambito invece dei Gold Sponsor figurano CarGarantie, ConformGest, Findomestic Banca, MSX International, Nobis Compagnia di Assicurazioni, Subito Motori e Würth.